OVERVIEW:
The Daily Market Advantage is a cutting-edge resource that could be of great benefit to virtually anyone who wants to make money from the stock market. Now you can get paid for referring others to it!
We're using ClickBank to run the affiliate program, and you'll make 50% commission on each sale! This is recurring, which means you will make 50% commission for each month of the life of your referral's subscription.
If you already have a ClickBank account, the hoplink is:
http://YourClickbankID.dailyma.hop.clickbank.net/?page=dmaspecial
If you are not yet a ClickBank affiliate, you can sign up here for free and start immediately:
PLACES TO ADVERTISE:
You are not limited to the following places, but these are some suggestions.
Pay-Per-Click Search Advertising
PPC advertising on search engines is a great way to earn money with our affiliate program. You do not need to have a web site to advertise using PPC advertising.
Simply place text ads and bid on keywords and send the traffic either to your own web site, where you are promoting our products, or directly to our web site using your affiliate link. Make sure you include your affiliate link in the ad.
You can even use banner ads on Google's PPC platform, Google AdWords.
Here's a list of PPC search engines:
Google Adwords
Yahoo Search Marketing
MSN AdCenter
Kanoodle
LookSmart
Marchex
Search123
Miva
ePilot
7Search
Free Advertising
You can post ads on free classified ad sites and make money without spending any money. Make sure you include your affiliate link in the ad.
Here's a list of free classified ad sites: (you can search the web to find more sites)
Domestic Sale
US Freeads
ClassifiedAds
The Ad Net
City News Classified Ads
Classifieds For Free
Email, Ezine, Newsletters
You can send our email ad copy, text ads or banner ads to your own opt-in email list. Do not spam. Anyone caught spamming will be removed from our affiliate program. You can also place text ads or banner ads in ezines and newsletters. Make sure you include your affiliate link in your ads. I recommend using AWeber for your lists.
Social Media
Be sure to let your friends know about our program by posting your affiliate link on your social networking profiles.
A couple to start with...
Thank You Pages
We have found that many of our best affiliates are those who sell products that are related to the stock market (including options trading, forex, etc.). The way it works is you put an advertisement for our program on your thank-you page. You can offer a 30-day trial of the Daily Market Advantage (for $9.95) to your customers as a special bonus.
There is a thank-you page ad below, which you can paste into your thank-you page to start referring your customers. Since you earn RECURRING commissions, it's like having an instant "back end" for your own product.
TOOLS:
Email Ad Copy For Your Opt-In Subscriber List
If you have an opt-in subscriber list, you can use these emails to market our product to them. (Modify as desired, or you can write your own)
Subject lines (3):
Email ad copy (2):
Text Link
You can use this text link on your web site.
Thank You Page Bonus Ad
Paste this code into the HTML for the thank-you page of any product that you're selling. This is very effective, and your customers will love you for it! To see what it will look like click here
Pay-Per-Click Text Ads
You can use these ads in your pay-per-click campaigns (Formatted for AdWords).
Banners
You can place banner ads or product images on your web site, in some search engine pay-per-click campaigns, or in email, ezines and newsletters.
Right click on a banner or product image to save it to your computer.
When you use the banners, make sure you include your affiliate link.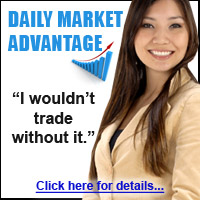 Copyright 2009-2010 by Eric Holmlund LLC - All rights reserved.
Terms of Use | Privacy Policy | Anti-Spam | DCMA | Earnings Disclaimer | Trading Disclaimer | FAQ | Contact/Helpdesk